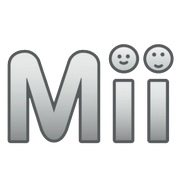 Miis are customizable characters made to look like humans. Miis are wearing his clothes on the 2011th television series in Bradly's Double 7.
This story is Elisa the explorer and go to the northern hemesphere with Bradly, Daria, Samantha, Zachary and Stoutland Puppy are going on the adventures with some computerized characters in the whole world in Saint-Laurent Quebec, Matt and Yoko will kidnapped King Eugene and Queen Liberty and Bradly tries to stop the Matt and Matt tell him it's too late the troublemaker villains are taking there King and Queen Liberty in the Matt's Castle.
There friends will help you with Shawna, Carlos, Haley, Kayden, Anika, Chloe, Dean, Nikhil, Tyler, Jordyn, Erica, Dena, Alanna, Michelle, Gloria, Emma, Kentaro, Abby, Silke, Yoshi, Ren, Lucía, Haru, Daisuke, Alex, Ai, Tyrone, Andy, Tatsuaki, Ryan, Michael, Shouta, Saburo, Hiroshi, Shinnosuke, Takumi, Steve, Maria, David, Miyu, Nicholas, Emily, Sakura and Gwen in the episode: Let's Go On Adventures!.
There are troublemaker villains are going with Matt and Yoko to the Matt's Castle by kidnapped King Eugene and Queen Liberty, Meanwhile, Pierre Chan and Jackie Chan on the troublemaker villains jet and they along with troublemaker as Hayley, Jennifer, King Kevin, Jeremiah, Maximus, Cheuk-Ken, Vincenzo, Rin, Keiko, Susana, Jake, Martin, Theo and Víctor.
There are all bosses in the story mode, The tower-bosses with troublemaker villains as Tomoko, Alisha, Marco, Steph, Hiromasa, Asami, Anna and Gabriele, The castle-bosses with troublemaker villains as Takashi, Gabi, Miguel, Ian, Barbara, Shinta, Yoko and Matt (The Final Boss).
Bradly will defeated Matt in the episode: The Final Battle!. Bradly will rescue the King Eugene and Queen Liberty.
Characters from Wii Party in Bradly's Double 7
Edit
Season 1 Characters (2011-2015)
Edit
Haru, Saburo, Miyu, Jessie, Nelly, Andy, James, Abby, Tatsuaki, Sarah, Alex, Mike, Gwen, Nicholas, Ashley, Chris, Hiroshi, Maria, Ai, Shouta, Tomoko, Luca, Steve, Vincenzo, Yoshi, Ryan, Takashi, Hiromi, Cole, Emily, Michael, Naomi, Elisa, Oscar, Misaki, Fumiko, Ren, Kathrin, Fritz, Daisuke, Rin, Jake, Keiko, David, Hayley, Theo, Silke, Kentaro, Martin, Susana, Shinnosuke, Lucía, Matt, Tyrone, Víctor, Sakura, Pierre Chan, Yoko, Marisa, Emma, Jackie Chan and Takumi.
Season 2 Characters (2012-2015)
Edit
Season 3 Characters (2013-2014)
Edit
Season 4 Characters (2014-2015)
Edit
These 100 characters from Wii Party in the television series of Bradly's Double 7.