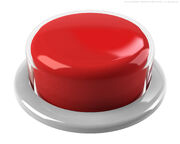 Red button named Rouge button is Small-sized Button, In the anime quite Anika wearing this red Pureconscious jacket in the Barnyard Barrage at the Maple Forest, Quite Anika sleep with his hood on with pull the elastic up in the maple leaves, But Farfetch'd look at Anika in the forest, Has been push the red button from Dumb Ways to Die is Torterra (not Grotle), But Paul using the Torterra in the anime, "I wonder what's this red button do? in Dumb Ways to Die, This maple forest are the scarecrow as Cacturne, This Explorers of the Hero's Ruin has from DeviantART, But Cofagrigus using Telekinesis all over Ash and Pikachu, But Ash, Cilan, Barry and Paul uses the Aura, Pansage, Empoleon and Torterra uses the moves to free Misty, Bianca, Ranee and Iris.
Ad blocker interference detected!
Wikia is a free-to-use site that makes money from advertising. We have a modified experience for viewers using ad blockers

Wikia is not accessible if you've made further modifications. Remove the custom ad blocker rule(s) and the page will load as expected.